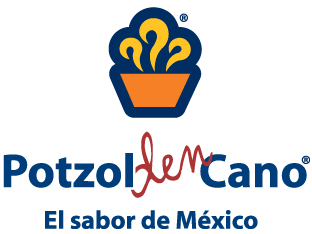 Come have a taste of Mexico and enjoy our artisanal housemade Pozole, which we make from preparing the Cacahuazintle corn, to making the Nixtamal, to bringing our delicious Pozole right to your table. Enjoy the flavor of family and tradition though our uniquely authentic menu, as well as our warm and friendly service that will make you feel right at home.

Enjoy a variety of specialty dishes, such as our Enchiladas Verdes, Enfrijoladas, Tostadas de Pata, Molletes, Tortas and more!

Established in 1999.

Potzoldencano first opened its doors in 1999 in the city of Querétaro, Mexico, hoping to share our delicious Pozole made with our family recipe. Potzoldencano, which comes from the Náhuatl meaning "Pozole de los Cano" or "Pozole from the Cano family", is a family driven restaurant that has since provided the flavors and atmosphere of Mexican tradition through its food and service. Now, Potzoldencano hopes to bring you a taste of Mexico through its first restaurant in the US. Ven y prueba El Sabor de México!